SOUND, MUDRAS AND MEDITATION
www.yogictranceformation.net
Suggested donation $10 -$15
Join

us for a soothing evening of sound healing, mudras, and meditation.
The evening will start with grounding and toning exercises.
We will use the ancient yogic practice of hand gestures, along with the

use of voice
for the purpose of healing, centering, energizing and connecting to our Divine Essence
This is a gentle journey open to all.


---
Earth: A Womens Journey through Nature, Sound and Movement
Connect with your earthly roots and tap into the healing power of Nature.
Join Cheendana and Maryse through Hatha Yoga, nature rituals and sound healing.
Lets's celebrate together the wisdom, grace and beauty of our ancestral connection to the Great Mother Earth.
Saturday September 20th
1 pm - 5:30 pm
at
Avalon Gardens
1199 Russia Road, Black Rock, Nova Scotia
For more info and registration, Contact: Cheendana
902-538-8544

or chee@somagardens.com
$45 snack and tea included
Festive Harvest Dinner
3 Course Vegan Meal by Guest Chef

Please RSVP with Cheendana when you register.
---
Divine Feminine
Exploring Beauty, Creativity and Power of the Dark
With
Maryz and Cheendana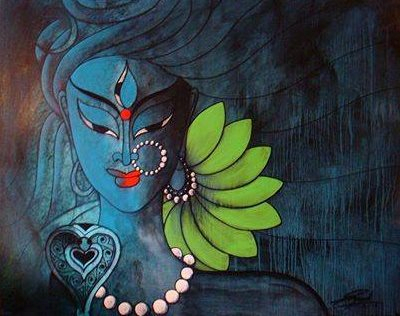 Saturday, November 30th
At
Avalon Gardens
1199 Russia Road
(20 minutes north of Berwick)
Come to Some or All of the day
Bring Journal, Pen, Blanket, Drum and Rattles
Fees are as noted Plus $10 for a light lunch
Dinner will be potluck
Yoga and Sound Healing
10 am –12 noon
A yogic journey into the landscape of our being. The journey will be accompanied by live soundscapes,
including your own voice. An opportunity to delve deep into yourself in a playful and nourishing way
thru partner and group poses, exploring the source of creativity.
Cost $15-$25 (sliding scale)
Limited to 10 women
Grace and Power, Embracing the Dark Goddess
1:30 pm—4:30 pm
As we slowly venture into the darkest time of year, lets embrace this moment of introspection to explore
the deep hidden undercurrent of our psyche, and find the power of our true creative life force.
Through Prayer, chant, Ceremony, sacred movement, ecstatic body posture, creative writing
and sharing, embody the full potential of your being.
Bring a Journal and Pen
For more information www.yogictranceformation.net
Cost $30- $45 (sliding scale)
Limited to 15 women
Sacred Chant of the Goddess
7 pm—9 pm
An evening of Chant, sounding and Meditation
Suggested donation of $10 or pay what you can
Women and Men welcome
To Register Contact Cheendana at chee@somagardens.com or call 902-538-8544
---

Spring Yoga
at
Avalon Gardens
1199 Russia Road, Black Rock, Nova Scotia
(20 minutes North of Berwick near the Annapolis Valley)
with
Cheendana
May 18th, 2013
9-1pm
(includes a light lunch related to spring cuisine)
$40
space is limited to 10 people
Come learn, practise and explore Your Yoga Practise with Spring Awareness.
I will present health related material for the Liver, Gall Bladder and Cleansing aswell as some dietary suggestions related to Spring.
We will move thru a guided spring yoga practise focusing on breath, details related to Asana practise that support the liver and gall bladder meridian as well as guided imagery related to the various themes and energetics of the wood element of spring:
Growth, flow, rebirth, renewal, movement, motivation,
compassion, decisiveness, appropriate anger, self assertion, direction, confidence, committement.
Please pre-register by May 13th with a deposit of $20 to secure your place. Remainder of the fee is due upon your arrival.
Please send your deposit to the address below payable to
Lorie-Ann Martin (Cheendana)
Avalon Gardens
Yoga, Herbal and Learning Center
1199 Russia Road
B0P 1V0
902-538-8544
902-538-8544
Current study: Human Design


---

Craniosacral Balancing & Deep Tissue Massage with Cheendana
Sessions are $75 for a one hour session and $100 for an hour and a half session. For more details - check out Cheendana's brochure.
---
Directions to Avalon Gardens
Take exit 15 off Highway 101 and turn north towards Harbourville on route 360 for about 11km. You go straight up over the mountain, down the other side until about a third of a mile from the Bay of Fundy, before descending into the village of Harbourville. Turn right onto the Russia Road which is a dirt road. Go about 5 km. We are on the left hand side, 1199 Russia Road. We have a long driveway, which you will see.